Access to justice for all.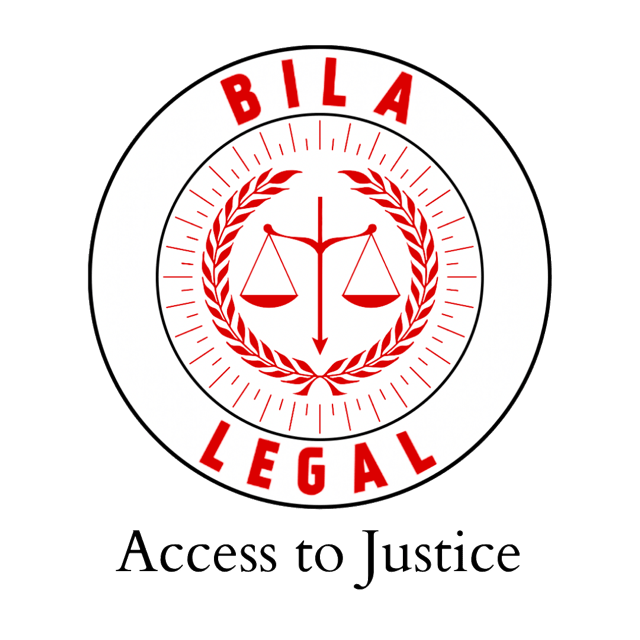 We are a creative, forward-thinking and niche legal consultancy firm.
Whether you are facing legal proceedings involving children, divorce or separation, need legal advice when dealing with social services and protection from domestic abuse, we can help. At Bila Legal, we understand that changes to any family following a relationship breakdown will often have significant, immediate and long-term consequences, both emotionally and financially. We provide expert, empathetic, realistic legal advice and services.
We can support you in a wide range of family law matters. Our main focus is private law children, protection domestic abuse, Divorce and separation. We have a wealth of experience of dealing with family law cases, both from working on frontline duties within the Family Court and in private legal practice.
We understand that family breakdown can be very stressful and challenging, hence the reason we are here to guide and support you during these difficult times.
Whether you find yourself in a situation where you need to apply for divorce, respond to a divorce petition or if you require legal advice in order to know your legal rights, we are here to help you. 
Where children are involved, we understand that following a breakdown in a relationship, agreeing contact arrangements with the non-resident parent can be very challenging for both parties therefore reaching an agreement outside of Court is not usually straightforward due to various issues.
Our specialist legal advisers for arrangements for children will provide you with fundamental advice relating to all issues concerning education, from early years through to University and beyond.
We will provide you with a clear description of the services we will provide and a personal assurance to deal with all your case in the utmost professional manner.  
We offer a comprehensive range of legal advice and services to our clients. We have experience in dealing with all aspect of family law. We provide general advice on the following matters:-
| | |
| --- | --- |
| Divorce & Separation | Child Arrangements |
| Civil Partnerships | Contact & Resident |
| Cohabitation | Parental Rights |
| Domestic Violence | Contact Disputes |
| Non-Molestation | Grandparents Rights |
| Occupational Orders | Child Care Proceedings |
| Force Marriage | Social Services |
| Female Genital Mutilation | Child In Need Matters |
DIVORCE AND SEPARATION
We understand that beginning the divorce process may be very challenging and emotional. Our specialist legal advisers can help with divorce and separation matters. At Bila Legal, we understand that the breakdown of a marriage or relationship is a very sensitive and personal issue for the parties involved. We aim to support you through the process and offer a personalised service. We will help you deal with your matter swiftly and amicably.
Our approach is to provide you with clear, realistic and expert advice to assist you in deciding on moving forward in an amicably way to reduce stress and tensions.
Either party to a marriage is entitled to petition to the Court for a divorce. There is only one ground for divorce, which is that the marriage has broken down irretrievably. In order to satisfy the Court that this is the case, the petitioner must prove on a fact they choose to rely on for the divorce.
If you would like to enquire about divorce proceedings contact us and we will help guide you through the process. The approximate time frame for each case will vary according to the complexity and merits of each case as well as the level of co-operation by the parties.
We understand that these proceedings itself can be stressful enough without the additional worry of legal fees. We aim to provide you with cost-effective services with your best interest at heart.
Please contact us to book your free 15 minutes consultation where we will listen to you and assess your situation moving forward. We will endeavour to provide you with exceptional support and services.
CHILDCARE ARRANGEMENTS AND CHILD CUSTODY MATTERS
Bila Legal have specialist child custody legal advisers ready to help you with your enquiries concerning your child custody rights. We will listen to you and provide you with expert and professional legal advice to assist you in resolving these matters. Our services will be combined with exceptional care and compassion. Contact us to book a consultation if you wish to obtain legal advice regarding child custody and contact matters.
Matters relating to Child Arrangements are governed by the Children Act 1989. Section 3(1) of the Children Act 1989 defines parental responsibility as all the rights, duties, powers, responsibilities and authority which by law a parent of a child has in relation to the child and his property.
The presumption of parental involvement states that the involvement of each parent in the life of the child concerned will further the child's welfare unless contrary can be shown. These proceedings are there for the purpose of determining where a child shall live and whom they should have contact with. There are other orders that the Court may consider putting in place under Section 8 of the Children Act 1989 such as Specific issue and Prohibited Steps Orders.
Where a Court need to decide matters, the child's welfare is the Court's paramount consideration. On deciding these matters, the Court will have regard to the welfare checklist.
At Bila Legal we understand that trying to resolve arrangements for children following separation or divorce can be very challenging. We advise parents, grandparents and other family members in Children matters.
Contact us to book a consultation with one of our legal advisers if you would like more information regarding the process of resolving your Child Arrangements matters.
Contact us on 0121 809 5719 to book your free 15 minutes consultation so we can assess your situation and provide you with expert legal advice and support services to help you get the best outcome in your situation.
We can advise and support you on making your application to the Family Court and provide you with guidance on the legal process if disputes develop. We are dedicated and committed to assist you through every step of the process.
Since the cut in legal aid funding in private law children matters, people have struggled to obtain justice due to unaffordable legal costs from tradition law firms. We are here to ensure that people can receive access to justice. We guarantee this by providing cost-effective services to help lay parties understand family proceedings without the extra stress and worries about expensive legal costs.
We value our clients the same way our clients value us and we provide quality and expert service with their best interest at heart and that's what makes us different from the rest. We ensure our work in undertaken professionally and efficiently.
PROTECTION FROM DOMESTIC VIOLENCE AND NON-MOLESTATION
If you are experiencing domestic abuse or have been intimidated or threatened with violence by your partner or a person who is associated to you, our specialist adviser can help you. Domestic abuse can be verbal, emotional, financial, physical or mental. The list is non-exhaustive, contact us to receive confidential legal advice.
Part IV Family Law Act 1996 (FLA 1996) governs the protection of people who suffer abuse. The provisions were designed to create a unified system of court orders to provide protection from molestation and violence and to regulate the occupation of the family home.
Unfortunately, in today's society domestic violence does occur. At Bila Legal this is something we take very seriously and understand that this would usually leave the victim feeling anxious and vulnerable. We believe that everyone deserves the right to live life without fear of harm to themselves or their children.
We will endeavour to prioritise your matter and provide you with sympathetic and expert advice to assist you. Domestic violence includes both physical and mental abuse as well as threats and intimidation from a person you are associated with such as partner or family member. It can be a one-off incident or a pattern of behaviours that may have been ongoing for many years.
Domestic violence should be taken seriously. If you or your children are in immediate danger, you should contact your local police force immediately and seek assistance. Victims of domestic violence can apply for an injunction through the Civil Court which is also referred to as a Non-Molestation Order. The order prohibits the abusive person from harassing you and from carrying out further abuse or instruct any other person to do so. The order also sets out that they should not come within certain metres of your place of residence.
The breaching of a Non-Molestation Order is a criminal offence, and it carries a power of arrest, the police will have powers to arrest anyone who is alleged to have breached the order. Anyone found guilty in criminal proceedings of breaching a Non-Molestation order could be imprisoned for up to five years.
Bila Legal is built on a reputation of trust and integrity putting our clients' interest first.  We have a positive profile in the United Kingdom and globally. Our clients' satisfaction and reviews assure and affirms the care and quality service we provide. A good tree is known by the fruits it bears.
Striving to enpower future generations
We are creative forward-thinking. Innovation is at the core of our vision and purpose of delivering exceptional projects to support our young people, future leaders and invest into our future generations. 
Disclaimer :
The information you obtain at this site is not, nor is it intended to be, legal advice. You should consult a legal advisor for advice regarding your individual situation. We invite you to contact us, however, please do not send any confidential information to us unless we have requested this from you.
Bila Legal Services Ltd is a company registered in England & Wales with Company No. 13122185.