Access to justice for all.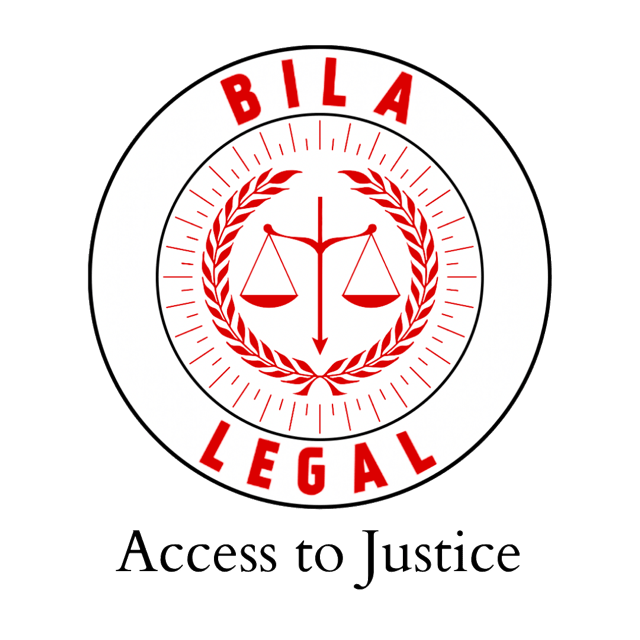 We are a creative, forward-thinking and niche legal consultancy firm.
BUSINESS SUPPORT SERVICES
Bila Legal is able to provide a wide selection of consultative and specialists administrative support services at very competitive rates using the expertise of professionals that have a wealth of experience and the compassion required to support each applicant and businesses that chooses to work with us.
Bila Legal offers support that: 
provides a dedicated personnel service

 

provides exceptional professional compliance training

has first-hand experience on business development

provides reliable case working support
We provide administrative support services to assist with the smooth running of your organisation or businesses virtually and face to face.  We are also able to provide our administrative support to individuals.  The administrative support we provide is listed below but not limited to:
letter writing

 

communication

client relations

mediation referrals

legal documents drafting

completing applications

 

business correspondence

responding to letters on your behalf


attending meetings on your behalf
Whatever service you require from Bila Legal we will ensure we provide you with a very competitive rate, a clear description of the service we will provide a personal assurance that we will deal with all aspects of your work in the utmost professional manner.  We are a forward-thinking organisation, and we like to think differently at how we support our customers and people.  
With our office being located in the heart of Birmingham city centre, Bila Legal deals with a wide range of matters for business clients across the city.
Our experienced legal professionals have a wealth of legal and business administrative knowledge and experience.
We strive for excellence in everything that we do.  
We take a global approach in the services that we provide, hence we are able to deliver our business services to clients locally, nationally and internationally.
Business Mentoring Programme
Bila Legal is able to provide business mentoring to a wide selection of organisations, individuals and charities locally, nationally and internationally. 
We are here and ready to guide and support anyone who wishes to gain skills and knowledge through our business enterprise.  We listen and discuss with you step by step on what you need to do to reach you goals and fulfil your purpose.  We strongly believe that you have the potential to achieve anything you strongly believe you can achieve.  We will guide you each step of the way until you get there.  We also support entrepreneurs and organisations that are already established but seeks mentoring and coaching support.  
Striving to enpower future generations
We are creative forward-thinking. Innovation is at the core of our vision and purpose of delivering exceptional projects to support our young people, future leaders and invest into our future generations. 
Disclaimer :
The information you obtain at this site is not, nor is it intended to be, legal advice. You should consult a legal advisor for advice regarding your individual situation. We invite you to contact us, however, please do not send any confidential information to us unless we have requested this from you.
Bila Legal Services Ltd is a company registered in England & Wales with Company No. 13122185.