Access to justice for all.
Access to justice for all.
Expert legal advice you can trust.
Bila Legal Services is an innovative, forward-thinking and niche legal consultancy firm, dedicated to providing expert, professional, quality legal advice and services to all, irrespective of socio-economic background. We are an award winning Law Firm in Birmingham that provides services to clients locally, nationally and internationally.
We are here to help you through the legal process, so you can build confidence as you go through the challenges of court proceedings.
We are passionate about seeing
With over 15 years of experience in the legal field in both private and public sector, we bring a niche, innovative and forward-thinking Legal Consultancy firm in the centre of Birmingham providing Family Law advice and services nationally.
Bila Legal is the new resolution that will bring fundamental changes in the legal field through innovation.  Our focus is on our clients and the care we give them, that makes us different from the rest.

Specialists in Family Law, Civil & Commercial Mediation.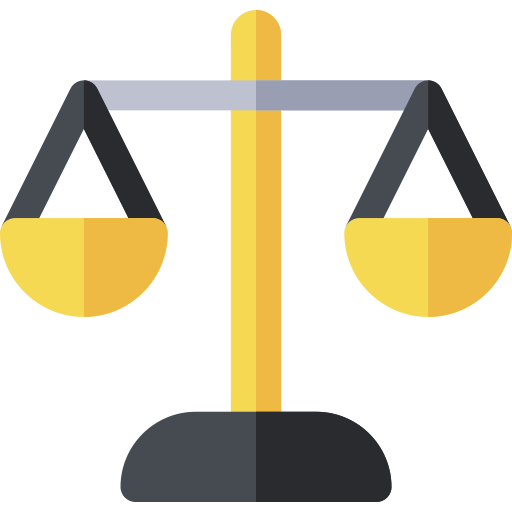 Provide a Global Mediation and Alternative Dispute Resolution (ADR) serving clients worldwide.  
Cost-effective services and ensure everyone can access justice irrespective of socio-economic background.
OUR TRUSTED
LEGAL SERVICES
FAMILY LAW
Whether you are facing legal proceedings involving children, divorce or separation, need legal advice when dealing with social services and protection from domestic abuse, we can help.
CIVIL & COMMERCIAL MEDIATION
Professional mediation services. We undertake a range of Civil and Commercial mediation for public and private businesses, education sectors and individuals.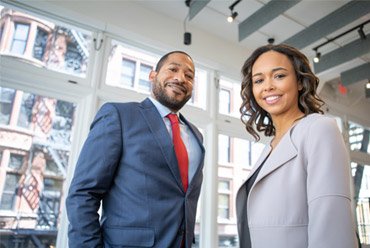 BUSINESS SERVICES
Providing a wide selection of consultative and specialists administrative support services at very competitive rates using the expertise of professionals that have a wealth of experience.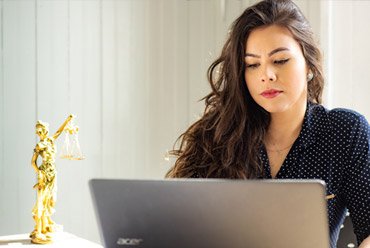 LEGAL COURT SUPPORT
We understand that facing Court proceedings without the support of a legal representative can seem very daunting, that's why we provide Legal Court Support services to those facing legal proceedings alone.
"Great experience and a positive effect. Heard of Bila legal services LTD via a friend. My first contact with the service was with Mrs Bila which I seek council for Divorce proceedings including parental responsibility and a non molestation order. Mrs Bila display great communication skills knowledge of the subject matter experience and care. She ensure that I understood everything show interest and never judgemental. I felt confident, support and for the first time feeling like someone is listening to me. Want to say thank you Bila Services for a great experience continue your amazing work. I will recommend Bila services Ltd to anyone."
"Very helpful professional service. They lady who received my call was friendly and put me in touch with a solicitor office to get some legal advice. Good follow up from Bila Services"
"I was highly impressed by the service/ counsel I recieved from your Practice. Nadine was patient and thorough with me in guiding me through every detail and compliance regarding my case. Especially considering the fact that I sought your service right at the very tail end of the submission deadline. She was able to work with me under immense pressure and late into the night to attend to every minutiae. Thanks again for your competence and quality service."
" Nadine is very focused, determined and is goal oriented. She knows what she wants to achieve and reaches those aspirations. She spent a decade working across civil and family law jurisdictions interacting with different tiers of judiciary exposing her to a varied range of complex cases."
" Nadine is a very competent, professional individual that is committed to her clients. In the little time I've known her, I've been so impressed with her professionalism and how down to earth she is. "
" I would highly recommend. My consultation was full of helpful information. Nadine made me feel comfortable, usually in these dynamics I feel nervous, but she provided information professionally whilst remaining down to earth. I would definitely use this service again. Thank you Nadine. "
" I cannot put in words how this amazing woman has not only helped me with my case but also changed me as a person forever. This is due to Nadine's calm and collective approach to anything that was thrown our way, she learnt and advised me to just think things calmly and always keep calm etc. Nadine is one of the nicest people I have ever had the pleasure of knowing and I cannot thank her enough. Her professional attitude and wealth of knowledge in this field is second to none. I wish her all the success in the world she deserves it."
Impeccable service and counsel provided by Nadine. She exercised patience and professionalism whilst dealing with my case. She explained everything in detail giving me the confidence to represent myself, something I never thought I was capable of. Her knowledge and hard work helped with the successful outcome of my case. She is an asset and I highly recommend reaching out to this company.
Extremely good service. The work that I had carried out for me was very professional. Family orientated person and always understanding. Great legal brain…
Nadine - bila legal services Ltd. was so supportive in regards to my parental rights problems more than any other service I contacted seeking legal advice with. It was of a on going 2yrs family court proceedings, my child alienation and my child parental responsibility rights of access and child arrangements, which at times made me suffer emotional distress and feeling discriminated against. Nadine helped me prepare my legal position statements within a last minute time period for a final hearing to assist with my parental child arrangements proposals which were in dispute resolution to a very very surprising positive outcome as a legal result of the support she provided. Now I'm able to spend quality time with my son. She truly was God sent from the above dimensions.. I would not think twice about recommending Nadine legal advise support service.
I got introduced to Nadine few months ago, I could not have asked for a better service. She's always ready to help. Even when she's busy, she'll call back and help. I highly recommend Bila legal service 10/10..
I could not have won my case without the assistence of Nadine at Bila Legal - she was always ready to help, even outisde of working hours and very much focused on the case with many useful insights and 'hacks' to negotiate the minefield that is the UK Judicial system; highly recommended. Additionaly my experience as an unrepresented litigant has given me a taste for the law as i consider the long road to becoming a barrister; I know that Nadine and i will have many more professional journeys together in the future.
I would like to thank Bila Legal Services and especially Nadine for having helped me through paternal family issues. Today I should be in family court for a permission hearing but thank you to Nadine, the applicant (paternal grandmother) withdrew her application. I could not be more satisfied about how well Bila legal delt with my case without actually, even having to go to court. I would highly recommend Bila Legal Services hands down, its 5* from me.
I had so much pressure and anxiety about my issues. Am so grateful that they responded well to my enquiry, I was kindly valued, professionally supported, good quality and affordable service. It's hard to express myself how grateful I am for the service I received from Bila legal consultant. I did not see my children for nearly four years. I tried many ways but I could not rich the end, because of financial difficulties. A friend introduced me to Nadine at Bila legal services and I had a very good service and for a very good value, I couldn't believe it myself. Now I can see my children and spend time together again as a family. I was supported, advised and encouraged by Nadine from bignning to the end. I would recommend Bila legal service to anyone. Am very happy to use Bila legal service again and again. Thanks very much Nadine for your hard work! 🤝🏽
Pearline Givans
27/10/2021
It was lovely I really appreciate the effort that show to me.
Striving to enpower future generations
We are creative forward-thinking. Innovation is at the core of our vision and purpose of delivering exceptional projects to support our young people, future leaders and invest into our future generations. 
Disclaimer :
The information you obtain at this site is not, nor is it intended to be, legal advice. You should consult a legal advisor for advice regarding your individual situation. We invite you to contact us, however, please do not send any confidential information to us unless we have requested this from you.
Bila Legal Services Ltd is a company registered in England & Wales with Company No. 13122185.