Access to justice for all.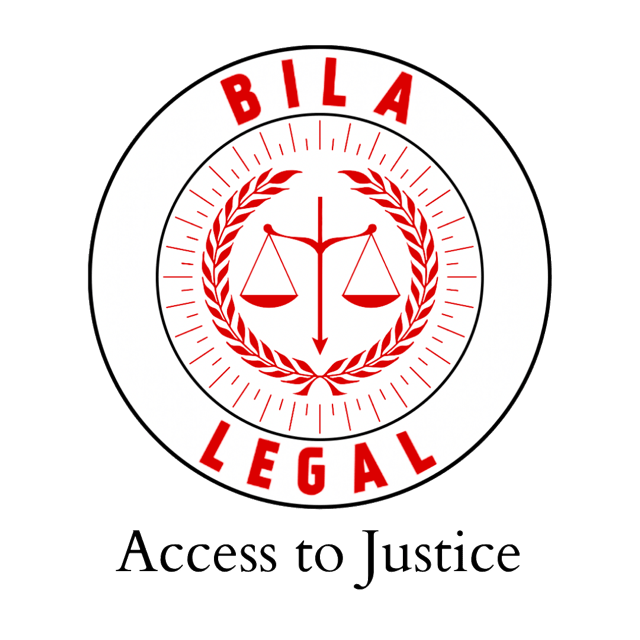 We are a creative, forward-thinking and niche legal consultancy firm.
At Bila Law Academy, we strive to empower the future generations and equip them with tools, skills and knowledge to enable them to make positive impacts to the society. We believe that knowledge is power and collaborative thinking is key for the implementation of positive changes. 
We are creative and forward-thinking. Innovation is at the core of our vision and purpose of delivering exceptional projects to support our young people, future leaders and invest into our future generations. 
Please see below a list of programmes that is available at Bila Law Academy: –
PATHWAYS INTO LAW
This programme is designed to give an insight into law and legal careers. We work with schools, colleges to offer structured work experience and shadowing to students aged 14 and over. Participants will have the opportunity to undertake legal problem-solving and legal tasks. The programme is designed to empower those wishing to pursue a career in law.
We facilitate and host student career conferences to help students gain opportunity to meet various legal professionals from different law firms, barristers' chambers in the city, so that they can gain insights into law and learn about the roles that each professional play in the legal field.

We hold panel discussions, workshops, legal topics and networking events offering the opportunity for students to speak to solicitors, barristers, trainee solicitors, legal executives, paralegals and recruiters.

We help students explore apprentices in the legal profession to allow them to gain an understanding on the various options and routes into law and learn how to apply for law apprenticeships. We also aim to help students find work experience within the legal sector. 
JUNIOR'S INSIGHT TO LAW
We work with local primary schools to offer them with talks on law, basic legal knowledge and career overviews.  We deliver these talks through assemblies or groups to help pupils gain fundamental basic knowledge, understanding and insight to law.   This programme is designed to empower and encourage young people who wish to pursue a career in law or those that would like to know more about what it takes to become a lawyer. 
LAW CAREER ADVICE – "Future Investment"
We provide employability workshops to inspire, aspire and help people with the transition from education to employment.  We help participants gain invaluable skills, knowledge which will help prepare them for professional jobs, legal job interviews, job applications, CV writing and various skills that will best prepare them to become future leaders.  Although the focus is on legal career, we believe the skills gained will be transferable to any career path our participants choose to pursue.  We can deliver the programme at schools, colleges or universities. Our aim is to bridge the gap between education and employment and help many more people live their dreams, reach their goals, potential and fulfil their purpose. We believe that this is our way of investing into our local communities, although we are able to reach out to participants nationally and internationally who can also apply to our programmes. We aim to provide an introduction to the different career options, how they work and how to go about securing education or employment in law.
FAMILY LAW PROFESSIONAL TRAINING
We provide Family Law training to professionals working in organisations such as charities, universities, organisations supporting families and the public sector. 
The training is ideal for organisations that work with individuals that may have been victims of domestic violence, NHS employees working directly with families, organisations working with people undergoing challenging divorce matters, contact centre workers, family support staff members and organisations that work with families undergoing court proceedings. 
The purpose of the training is to provide professionals with an insight to the legal aspects of matters affecting their clients, customers and patients so they can best assist them during challenging times and legal process.
ACCESS TO JUSTICE LEGAL CLINICS We host regular free legal clinics to provide people with guidance to their legal rights on matters relating to child arrangements, child custody, injunctions, divorce and separation.
JUNIOR LAWYERS TRAINING
We offer training opportunity for paralegals, legal assistant, legal secretaries or reception staff working in the legal sector.  We provide structured training and offer practical skills for lawyers.
We will help empower and build confidence in our legal professionals who are either starting their career in law or those already established in their positions, who seeks the support. We aim to guide them and provide support, equip and enable them to have a good start in their career and transfer invaluable experience that they can utilise in their day-to-day work. We also provide a platform where junior lawyers can share ideas and experience.
Please contact us on 0121 809 5719 for information on membership and on how to enrol onto our training programmes.
Need a professional mediator?
Whether you are facing conflict with your neighbour, experiencing a business dispute, heading for divorce or separation. Bila Direct ADR are approved Mediators who provide timely, cost effective and professional services nationwide and globally.
Disclaimer :
The information you obtain at this site is not, nor is it intended to be, legal advice. You should consult a legal advisor for advice regarding your individual situation. We invite you to contact us, however, please do not send any confidential information to us unless we have requested this from you.
Bila Legal Services Ltd is a company registered in England & Wales with Company No. 13122185.