Access to justice for all.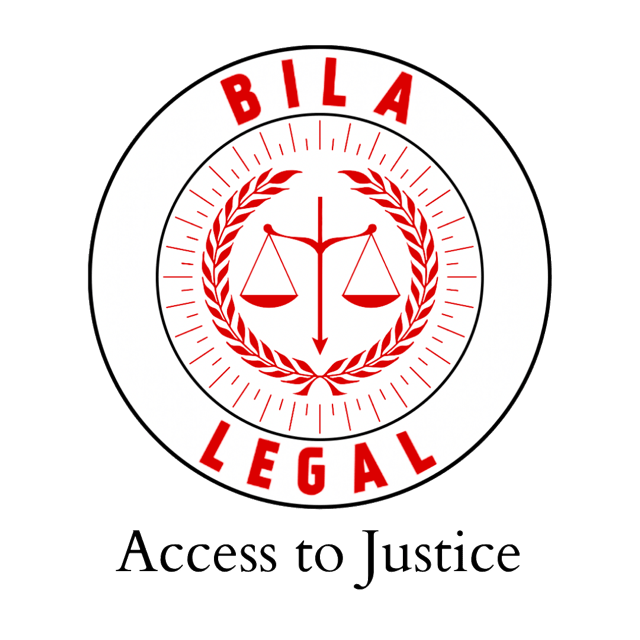 We are a creative, forward-thinking and niche legal consultancy firm.
Bila Legal is an innovative, forward-thinking and niche legal consultancy firm, dedicated to providing expert, professional, quality legal advice and services to all, irrespective of socio-economic background.
At Bila Legal we have highly experienced Family Law professionals who are able to assist, support and guide you with your enquiries in relation to Family Law matters.  We're ready to efficiently guide you through the legal and Court process. Our aim is to help bridge the gap for litigants in person, in order to help them understand their rights, build confidence and access justice.
Whether you are seeking advice on divorce, child arrangements and protection from domestic abuse, we will work closely with you to establish ways to help you resolve issues in dispute, in the most cost-effective way possible.
At Bila Legal we understand that every case is personal. We recognise that relationship and family breakdown can be very difficult and emotionally challenging. We empathy with you and guarantee that we will never be judgemental.  We will approach your case with sensitivity, confidentiality with a friendly outlook.
We aim to give all of our clients clear, realistic and expert advice in the most efficient way, in order to help minimise the stress and frustration of legal matters. We will go the extra mile to help you understand the process, every step of the way, from start to finish.
Our boutique legal consultancy firm was founded and established at the beginning of 2021 in the midst of the pandemic through the power of resilience, determination and focus.
We aim to exceed expectations and provide access to justice for all.  We provide expert legal advice at a more competitive price than you might expect to pay at a traditional law firm.
We have legal professionals dedicated to making your legal process easy and help you reduce stress through care and support.  Client care and respect is our fundamental duty. At Bila Legal expect nothing less than excellence and 1st class professional services.
We work on principles of substantive services.  We strongly believe that knowledge is power, and we value the importance in delivering professional services, keeping track and update with Government policies, Laws and legal precedents.
We provide unreserved legal activities as set out in the Legal Services Act 2007 (LSA 2007). Our services are provided at the highest quality and standards by legal professionals with experience in the particular area of law.
Since the Legal Services Act 2007 came into force, you have a choice of choosing how you instruct on legal matters. Our vision is to make law accessible to all.
Striving to enpower future generations
We are creative forward-thinking. Innovation is at the core of our vision and purpose of delivering exceptional projects to support our young people, future leaders and invest into our future generations. 
Disclaimer :
The information you obtain at this site is not, nor is it intended to be, legal advice. You should consult a legal advisor for advice regarding your individual situation. We invite you to contact us, however, please do not send any confidential information to us unless we have requested this from you.
Bila Legal Services Ltd is a company registered in England & Wales with Company No. 13122185.